We make loans fun and super simple.
Apply now for fast pre-approval
We handle everything for you.
We have a wealth of knowledge of the markets, partnerships with financial institutions, unmatched client service to help enable us to find the best loans for our clients. We've got your back.
Give us a call and let's have a chat.
All our services are 100% free. The catch? None.
You've come to the right place. We are an authorised credit representative and are fully licensed to give mortgage advice, and are ready to serve our clients.
Our commissions are paid by the lender you've chosen to go with. We ensure that we provide you with the best loan package and take advantage of the competitive rates in the market for your benefit through negotiated rates through our own channels.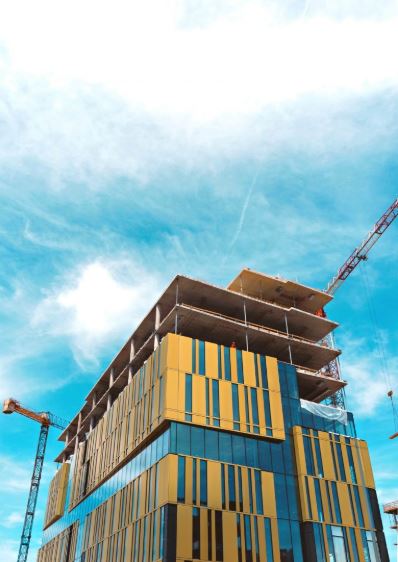 Your Hobart mortgage broker
Mortgage Brokers Hobart are the forerunners in the market that help clients find the best financial solution to their problem. We educate and assist you throughout the entire process and help you find the best loan package available in the market. Through our channels, we'll find the most competitive interest and negotiated rates and value for you, all for free! We are paid the same rate of commission from any lender who you choose to settle with. 
Why Use A Mortgage Broker?
Simple. We do all the work for you! We're experts in this field so sit back and relax because you're in good hands. Don't believe us? Well, try not lifting a finger in the process and you'll see that work is being done. Why? Because that's our job! We happily search for the most competitive mortgage in the market that suits you best. The best part? Wait for it…
It's completely free! You've got nothing to lose!

There is plenty of competition in the mortgage market. Most, if not all competitors frequently change their rates in order to adapt to a constantly changing environment. Our initial role as Mortgage Brokers is to understand your financial goal. We then search for the right loan product that is most suitable for you by first understanding your financial health and long-term goals. Once this step is complete, we then delve into the loan process. You won't need to worry about encountering problems because we are here to help you through the whole process.
There is no guessing game here. We eliminate any uncertainties in terms of looking for a lender and the right loan. We'll let you in a little secret—we have access to special rates for your benefit! Transparency in regards to the loan is always practiced so don't hesitate if you want to clarify some things. We're more than happy to entertain any questions!
Looking for an expert in mortgages? Mortgage Brokers Hobart is here to satisfy your financial goals. We're your companion for anything financial.

We guarantee our clients our best efforts in understanding their financial situation and providing them with solutions that are tailored to fit their needs. However, many people make the mistake of committing to staying with the same bank they have always been with. Luckily, there are other financial services on the horizon who can provide much better value and opportunities for you.
We want our clients to get the best value for their money, that is why we want you to save on your expenses as much as you can on your financial spending in finding the right loan for your new home or investment. We are fully committed to our customers, so rest assured you are in good hands. We always guarantee to take of everything from start to finish.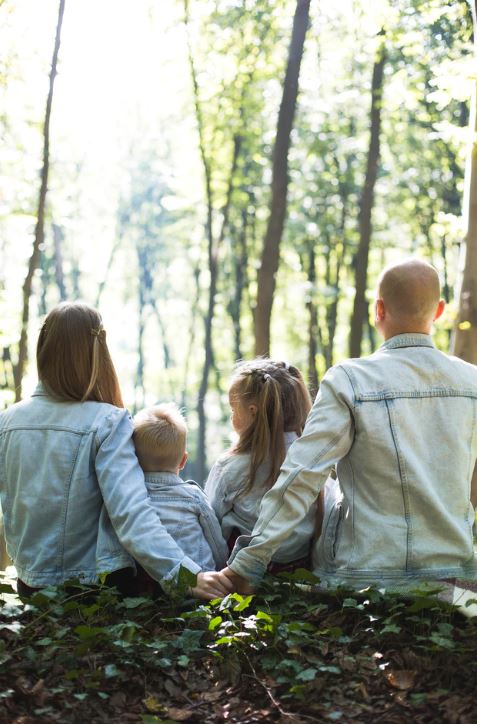 Looking for a friendly, committed team that does all the work? Look no further.
We make it certain to do our best to understand your financial situation while giving you the best rates on mortgages in Hobart. We are committed to being fully reachable to ensure that we do care about saving you money on your home or investment loans.
Your Mortgage Broker in Hobart.
Over the years, our experience and the quality of work has made our company one of the leading mortgage brokers in the industry within not just Hobart, but the rest of Australia. We strive to deliver high-quality customer service and efficiency by ensuring all the paperwork and lodgements are completed extremely fast, to get your loan approved and completed.
We ensure that we share full transparency with our clients to avoid any inconveniences during the application process.
First Home Loan Deposit Scheme
Are you a First Home Buyer? Having some trouble looking for the right loan? Then take this opportunity to apply for the federal government's scheme for First Home Buyers! This has commenced once again from the 1st of July 2020, where you can save up to $10,000 by not paying the Lender's Mortgage Insurance (LMI) at all!

What is the First Home Loan Deposit Scheme?
This will allow you to purchase your very first home with just putting down a 5% deposit! So there's no need to stress on saving up for the normal 20% deposit which can be a significant burden for First Home Buyers! LMI? Goodbye!

Give Mortgage Brokers Hobart a call to find out how you can use this to your advantage!
If you are indeed looking to purchase your first ever home in the near future, make sure to contact us, so we can check your eligibility and ensure you don't miss your spot. 10,000 spots may seem like plenty, however, the first launch of the scheme saw thousands apply within the first two weeks. So make sure to give us a call today!
You may still have doubts in our services, maybe because it all seems too good to be true, but we won't stop trying to win you over! You'll experience premium service with your entire transaction with us. You have access to all the loan options available and we ensure you have the most updated strategy in the financial world we face today. The task of searching the best of the best in terms of loans is completely up to us. This is one of the best parts, if we ever encounter a better solution for your loan plans in the next 1 to 2 years, we'll give you a heads up so that you can take advantage of that in this constantly changing market. 
Our brokers embody open communication and authenticity to our clients. We want you to have the best experience with working with a mortgage company. An experience so good it makes you want to refer us to your friends and families. We'll make sure your experience with us leans more on the personalized side. This will make room for us to have a smooth transaction with one another.
 Our Mortgage Broker Hobart service is available 24/7. Just woke up in the middle of the night thinking about your loan? Hit us up. Did you momentarily pause while eating because of a problem you encountered with your loan? Contact us. We're here to entertain your questions any time of the day! Drop the pleasantries, because here at Mortgage Brokers Hobart we treat our clients as one of our own. That's because we want to make sure that we establish a long-term relationship with you that goes beyond just being your "mortgage broker".
You don't need to ask Google "Who is the best mortgage broker near me" anymore.
You'll realise that we are the people to get the job done. You'll experience seamless transactions with us because we'll handle your financial journey with our best performance and treat it with utmost importance. We want to be the first that comes to your mind when it comes to searching for the best home loans and financial services. We aim to earn your trust and become your preferred mortgage brokers. We guarantee to take care of everything for you. That's why you can rely on us to be with you every step of the way with the intention of assisting you in achieving your long term goals.
So what are you waiting for? You have nothing to lose, and everything to gain!
We offer a full range of financial services
If you're looking to refinance your loan, we understand it may not sound as easy and straight forward as it seems. We'll explain exactly how the process works, step by step, and look after the entire process from start to finish.
We'll conduct an initial health check on your existing loan, so you can understand all the benefits in a simple manner.
Let's get the conversation started to see how we can serve you best.
Not located in the Hobart? No worries - we can serve anyone nationally with ease.
We service all areas of Hobart.
Abbotsfield
Acton Park
Austins Ferry
Battery Point
Bellerive
Berriedale
Blackmans Bay
Bonnet Hill
Bridgewater
Brighton
Cambridge
Cascades
Chigwell
Claremont
Clarendon Vale
Collinsvale
 
Cornelian Bay
Derwent Park
Dodges Ferry
Dowsing Point
Dynnyrne
Fern Tree
Firthside
Flagstaff Gully
Gagebrook
Geilston Bay
Glebe
Glenlusk
Glenorchy
Goodwood
Granton
Green Point
Hobart
Howden
Howrah
Huntingfield
includes Elwick
Kingston
Kingston Beach
Lauderdale
Lenah Valley
Lindisfarne
Lutana
Maranoa Heights
Merton
Midway Point
Montagu Bay
Montrose
Moonah
Mornington
Mount Nelson
Mount Rumney
Mount Stuart
New Town
North Hobart
Oakdowns
Old Beach
Otago
Ridgeway
Risdon
Risdon Vale
Roches Beach
Rokeby
Rose Bay
Rosetta
Rosny
Rosny Park
Sandy Bay
Sorell
South Hobart
Taroona
Tolmans Hill
Tranmere
Warrane
West Hobart
West Moonah
Approved Hobart Mortgage Brokerage Service
Let our Hobart Mortgage Brokers do all the work for you, so that you don't need to worry at all. We provide a complete solution, that works right from you deciding what loan you require, to finalising the funds to secure your next investment. We believe in sourcing the right loan that is important to suit your needs, and therefore choosing the right loan product is imperative for your long term financial motives and goals. We provide an undying commitment to help pave the way for you, to ensure your financial success. We stand by our commitment to ensure our clients are always fully satisfied, and ensuring that we complete our job as efficiently as possibly. Not just this, but along the way, we love to teach and education our clients about the entire process, as well as ensuring that you know exactly what you're getting into with your next purchase. We highlight all risks involved and ensure full transparency.
You'll have many years of experience at your fingertips, that are working to build the perfect financial strategy that is suited to you and your financial goals. We never apply the same strategy twice, which means that all of our clients have a unique and tailored approach, when it comes to applying a game plan and strategy.
Once we secure the right loan product for you, we don't hang up our boots. We promise to stay by your side the entire way, which means that if you ever have any questions you can always rely on us to help you out. We'll make sure everything is running smoothly so you don't even need to stop for a second to check up on anything. We have access to the best products and deals available on the market, and if we every come across a better strategy to implement – you'll be the first to know. We're licensed and qualified professionals who love to get to know our clients on a more personal level. We take of all the burden and hassle of paper work, to ensure a smooth and friction-less process. It's a 100% win for our clients.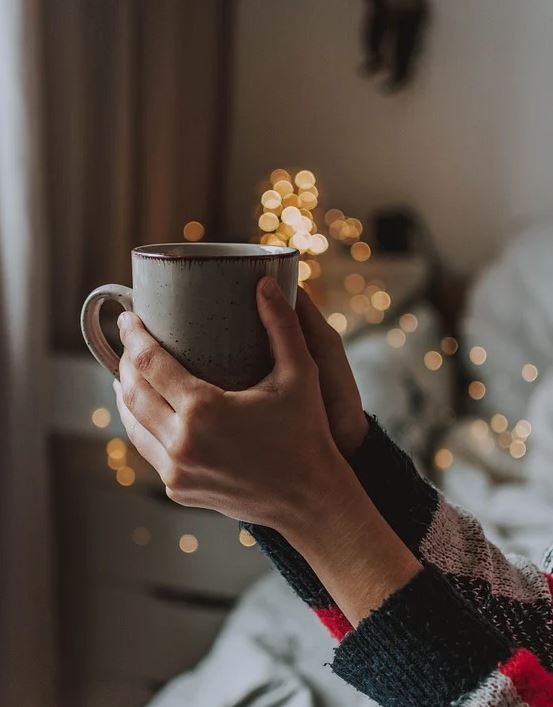 We want to make sure our clients are 100% satisfied. Nothing less.
We're very familiar with the stress, headaches and hassle when it comes to dealing with any financial decisions and their encumbering processes. The admin tasks, back and forth between the different parties involved in any transaction, can be tremendously time consuming. That's where Mortgage Brokers Hobart comes in. We take care of everything, from start to finish and provide you with that complete and utter peace of mind. So that means you don't need to spend your weekends and nights, researching the latest deals for you to take advantage of. Our systems and processes can efficiently aid us in handpicking the right deal for you. 
We have one single goal. To provide only the most exceptional and outstanding customer service that we can deliver for our clients. We want to build the trust and support for all clients, and ensure that every part of the process is seamless, easy and quick. That means that we want you to be able to leave us with the trust, and be educated on the entire process at the same time. We always listen to what our clients want, and therefore every solution is tailored and handpicked, perfect for you.